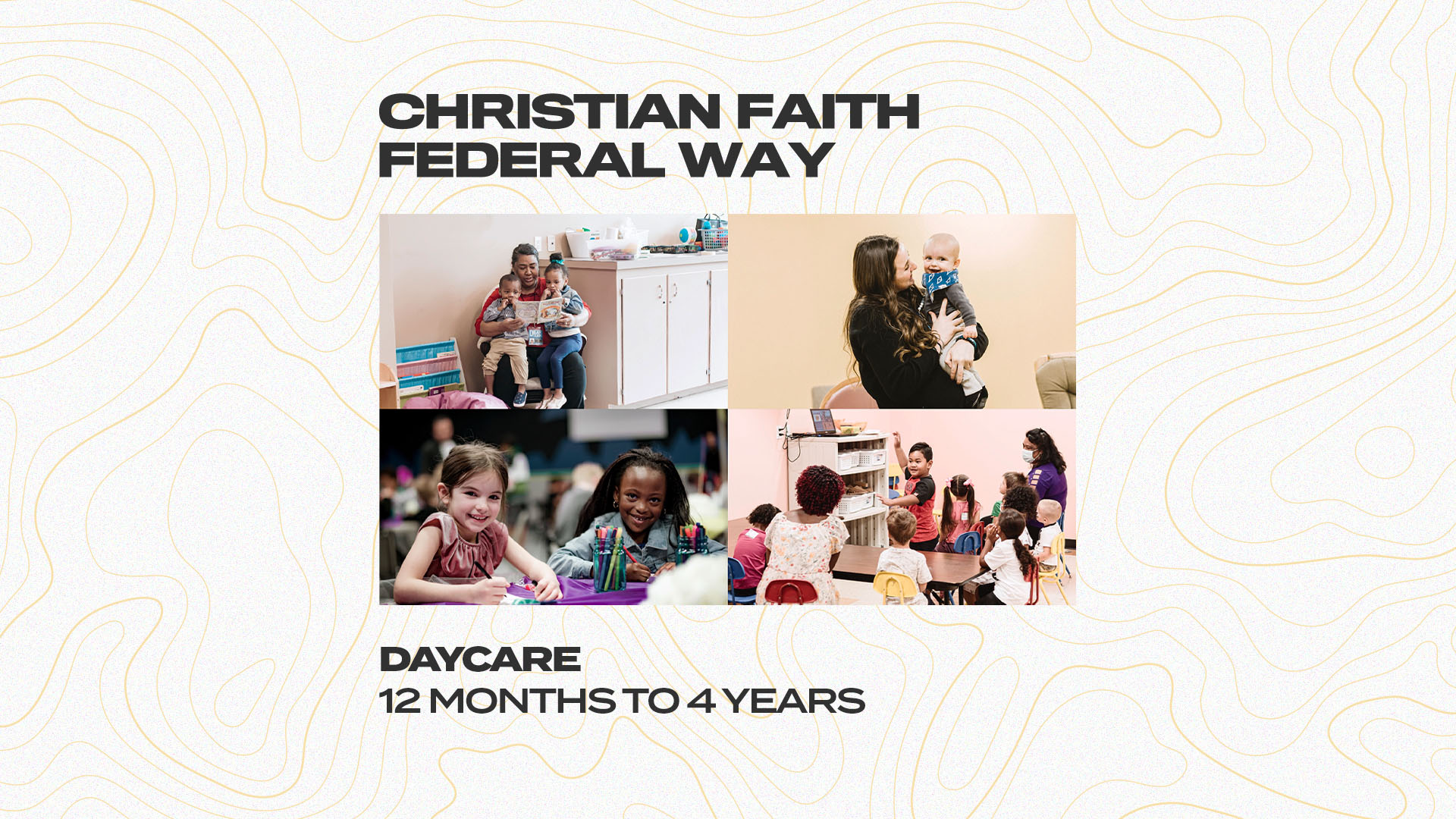 Welcome to Christian Faith Daycare! Our goal is to provide support and encouragement to working parents in our church and community. We are committed to Christian values, while offering a curriculum that provides for all areas of a child's development in a safe and compassionate environment.
Operating hours: Monday to Friday, 8:00 am to 5:00 pm, year-round (closed on holidays and staff training days).

Tuition: $1400-$1600/month for full-time care.

Only full-time enrollment available (5 days per week).

Accepting children aged 12 months to 5 years old (not attending kindergarten).

Currently not accepting DSHS or another childcare subsidy.
TODDLER CLASS (1-2 YEARS OLD)
Learn socialization and interaction.

Short daily circle time, occasional group activities, and crafts.

Emphasis on sharing and making friends.

Parents collaborate for skill development.
PRESCHOOL CLASS (3-5 YEARS OLD)
Structured lessons and group activities.

Build a foundation for school readiness with a focus on Biblical teachings.

Prepare for kindergarten through various learning opportunities.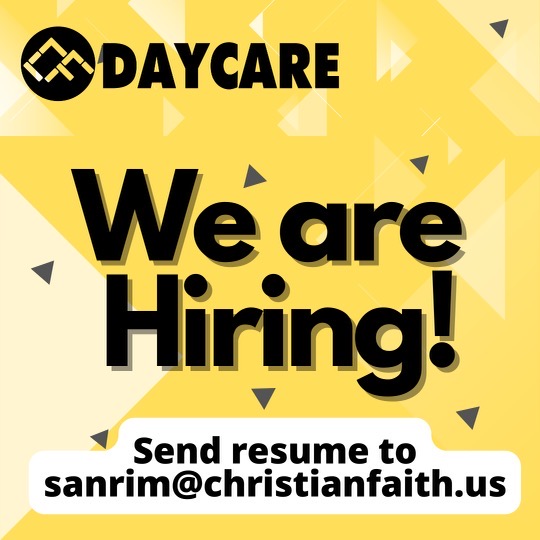 Daycare Assistant, Federal Way (Full-Time)
The Daycare Assistant provides care for children, such as setting schedules and routines, grooming, feeding, changing diapers, and cleaning rooms and toys. This position also maintains a safe workplace by monitoring children for health, behavioral, and emotional issues and reporting concerns to staff and parents.