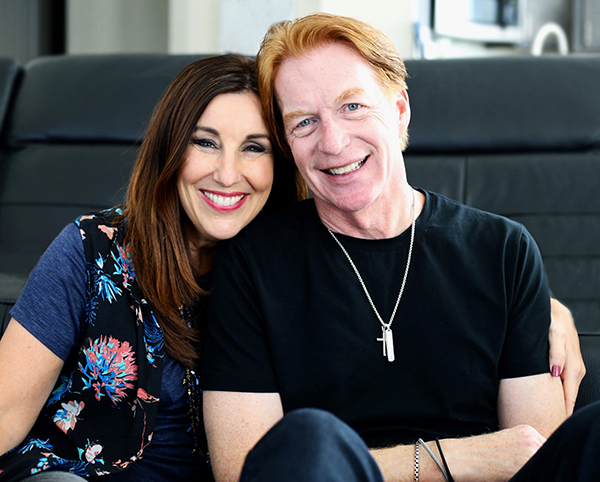 FOUNDERS AND SENIOR PASTORS
As a teenager, Casey Treat was involved with drugs and the world surrounding that lifestyle. In 1974, at the age of 19, he entered a court-ordered rehabilitation center. During his years there, Casey found the saving grace of Jesus Christ and learned how to renew his mind through the Word of God. After receiving his Bachelor of Theology and marrying Wendy, he started Christian Faith Center in 1980 which ministers to many thousands of people in four locations around the Seattle Washington area and an online Christian Show that helps faithful around the world.
Since then, Casey has shared the straight forward message that through God, YOU CAN CHANGE. By choosing to renew your mind to the Word and the power of the Holy Spirit, we can all live a victorious and prosperous Christian life here on this earth.
Casey Treat is a pastor, author, motivational speaker, and helps run a Seattle based Christian Show, as well as the founder and president of Vision College and Christian Faith Center. 
Traveling extensively each year, Pastor Casey Treat speaks at conventions and churches. His books and teaching are distributed worldwide.
Wendy Treat is a wife, mother, grandmother, pastor, teacher, international conference speaker, and role model. She writes and teaches from a practical standpoint, seasoning it with her unique sense of humor.
With a desire to make a difference in the lives of people, Wendy enrolled in Seattle Bible College where she met and later married her husband, Casey Treat. In 1980, they founded Christian Faith Center which ministers to many thousands of people in three locations around the Seattle, Washington area.
Their son, Caleb Treat is pastor, and active member of our Seattle churches and follows in the footsteps of his parents as a devotee to Christ's message and a leader at Christian Faith's various campuses and initiatives.
With your gift of $15 or more, we will send you Your Unlimited Life: Breaking Habits That Hold You Back, written by Pastor Casey Treat! This is a life-changing book that will encourage and empower you to break habits that hold you back from reaching your God-given potential!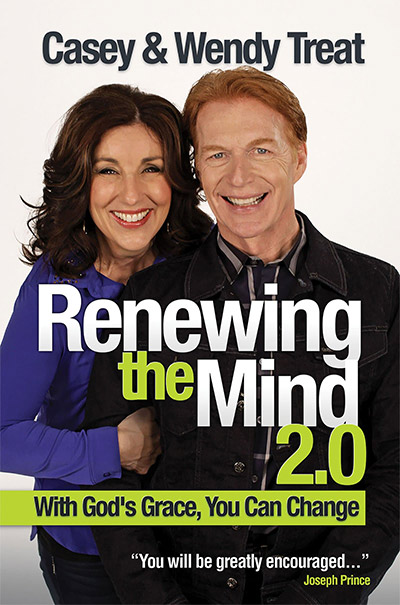 WITH GOD'S GRACE,
YOU CAN CHANGE
We all want to change in certain areas of our lives. At times we feel pressured and even condemned about it. In Renewing the Mind 2.0, you will find God's amazing grace that helps you experience change but never forces or condemns you for it.
Renewing the Mind 2.0 is a powerful yet practical message of change and renewal through God's grace. You will be encouraged to new life as you walk with Pastors Casey and Wendy on this journey that has the potential to affect every area of your life. Pastor Treat's personal story of change will inspire you to go for it and his practical approach to Biblical truths will empower you. God is looking for a way into your life to bring you to new and better things. This book will make that relationship happen and that renewal come to pass.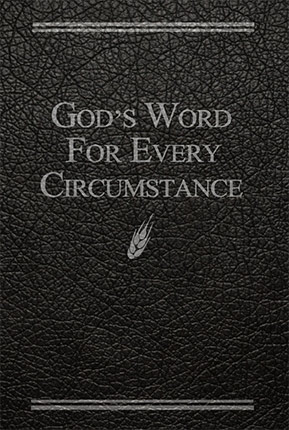 GOD'S WORD FOR EVERY CIRCUMSTANCE
The Word of God is alive and powerful. These inspirational words from the Bible are designed to offer encouragement from God's Word. You can use the principles in these pages as tools to motivate you to meet and overcome the challenges and discouragements of daily life. Compiled by Casey & Wendy Treat.
"Never think your past can destroy or stop your future."
Join our email list for monthly emails from Pastor Casey with encouraging articles about current events and how to stay focused on truly happy, successful living.
UPCOMING SPEAKING ENGAGEMENTS
PARTNER WITH CASEY TREAT MINISTRIES
We believe that more people need to hear the good news of Jesus. One way we can make this happen is through mass media.
Partner with us to make this a reality.
Have a question or want to share your story? We would love to hear from you.
Casey Treat Ministries
PO BOX 98800
Seattle, WA 98198
Email: info@caseytreat.tv