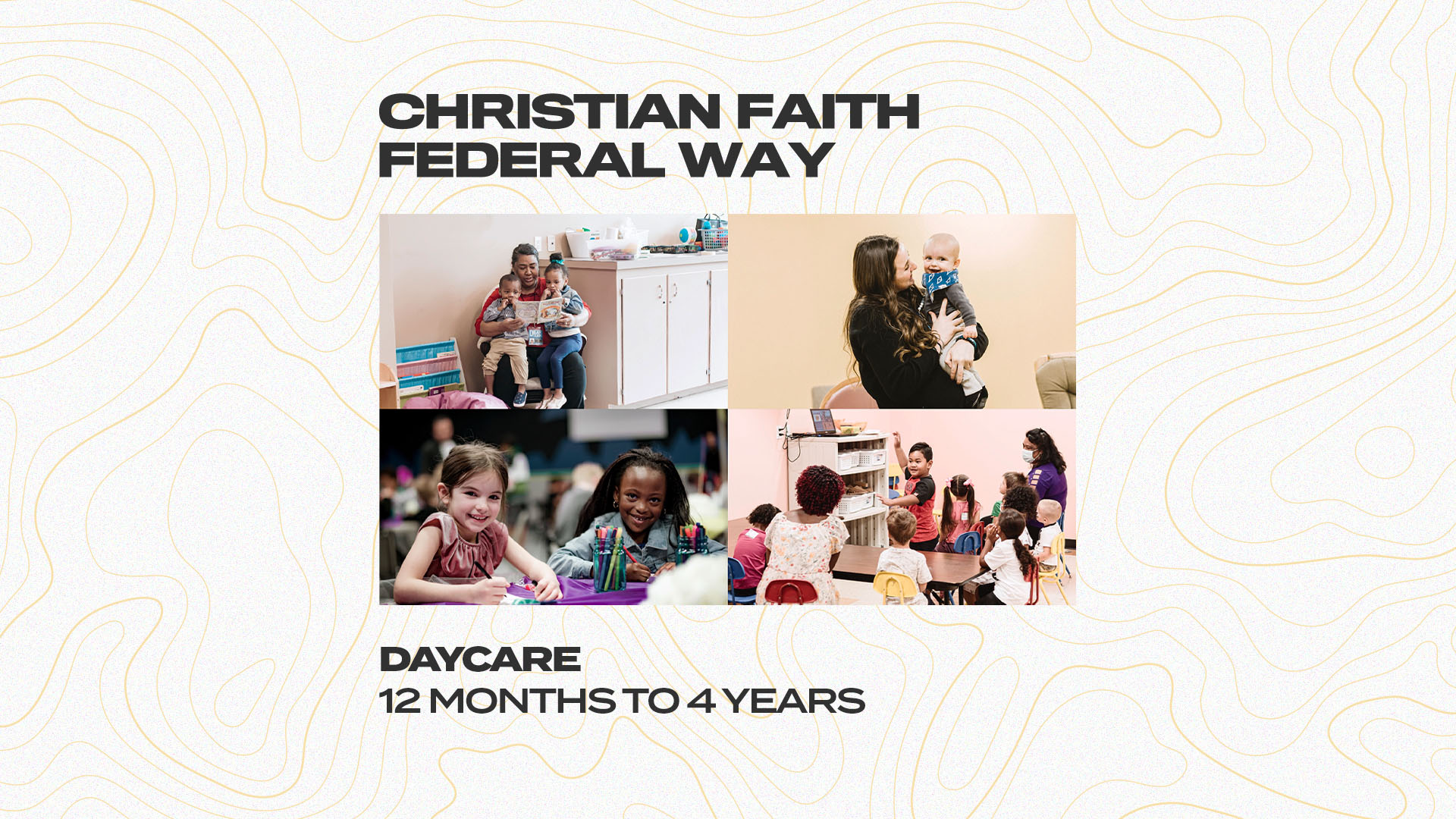 CF Daycare enrollment is now open for July! Email the child care form to sanrim@christianfaith.us.
We are offering a toddler class (ones and twos) and a preschool class (three and four year olds).
Location: Federal Way Campus
Schedule: Monday – Friday | 8:00 am – 5:00 pm
Registration Instructions:
Click the link below to open the registration form.

Make sure that the form has been downloaded to your device before filling out the empty fields.

Once the form is filled out, follow the second link to attach the completed registration form and complete the payment for the registration fee.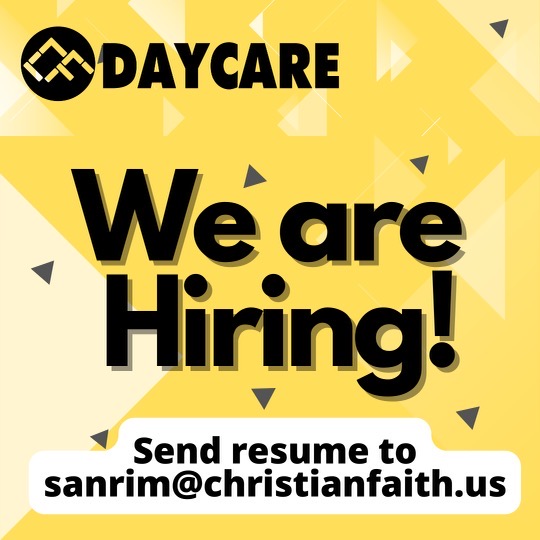 Daycare Assistant, Federal Way (Full-Time)
The Daycare Assistant provides care for children, such as setting schedules and routines, grooming, feeding, changing diapers, and cleaning rooms and toys. This position also maintains a safe workplace by monitoring children for health, behavioral, and emotional issues and reporting concerns to staff and parents.