Sun, September 4th, 2022 | Federal Way & Mill Creek
This is an opportunity to formally commit to the intention of raising a child up to know Jesus and following His teachings. On this day you, your child, and family will stand in front of the congregation to pray over the children and their future.
We are excited to share this special moment with you and your family.
All information you provide will be used for a certificate. All certificates will be ready for pickup at the info center on the day of dedication. You may be contacted by phone to verify information or to clarify pronunciation of your child's name.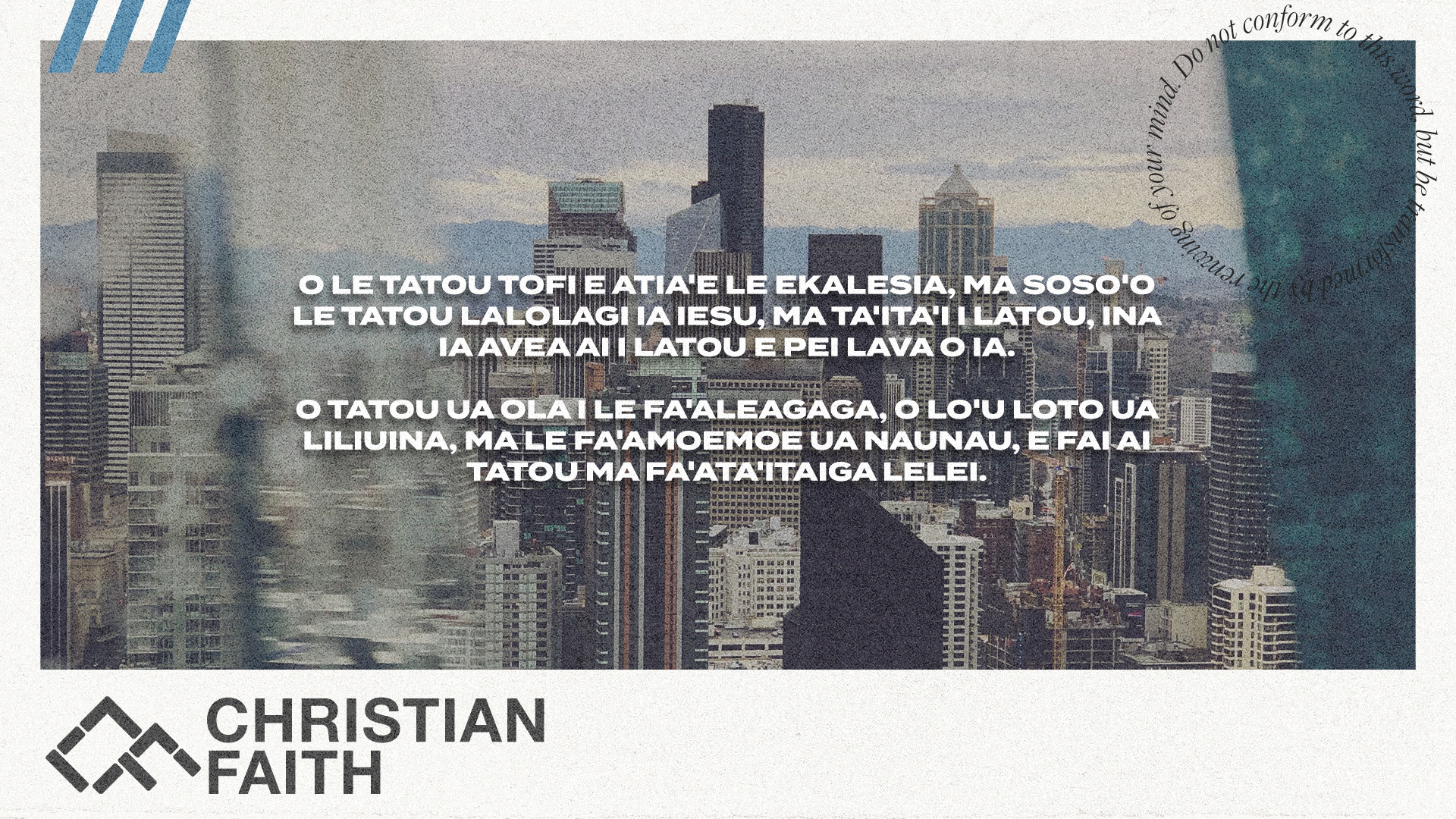 Every Sunday | Federal Way & Online |1:30 pm

O le tatou tofi e atia'e le ekalesia, ma soso'o le tatou lalolagi ia Iesu, ma ta'ita'i i latou, ina ia avea ai i latou e pei lava o ia.
O tatou ua ola i le fa'aleagaga, o lo'u loto ua liliuina, ma le fa'amoemoe ua naunau, e fai ai tatou ma fa'ata'itaiga lelei.
Every Third Thursday | Federal Way | 11 am

You're invited to the Seniors Luncheon every 3rd Thursday of the month in the Christian Faith Dream Team room. There's fellowship at 11:00 am followed by a potluck lunch from 11:30 am – 1:00 pm.
For more information, contact us by emailing seniors@christianfaith.us.
Every Fourth Sunday | Federal Way & Mill Creek
Water baptism is an outward action to express the change that has taken place on the inside of you once you are born again. When you go down into the water, you are signifying that your old life is dead. You are no longer who you used to be. When you come up out of the water, you are signifying that you have new life in Christ. You have been raised with Christ and the rest of your life is devoted to following Him.