Sun, December 11th & 18th, 2022 | Federal Way, Mill Creek & Online
Follow the Star is a two-week, back to back Christmas Special for you and your entire family! It is a fun, fast-paced, vibrant musical show with professional lighting, media, and music. With over 10,000 people in attendance last year, you will be amazed at this incredible show.
You will want to come early for the pre-show experience complete with hot chocolate, coffee, photo ops including a 30 foot Christmas Tree, free Santa Claus booth, Kid's Christmas Workshops, and more.The show will dazzle, the foyer fun and entertainment will leave your entire family delighted and ready for a great Christmas season.
FINANCIAL PEACE UNIVERSITY
Mon, October 3rd, 2022 – Mon, December 5th, 2022 | Federal Way

We are dedicated to helping our church get stronger with everything the Bible has to offer. We want to empower our church to transform and renew every area of life. We really believe this stuff! That's why we're covering the $129 cost for everyone wanting to attend Financial Peace University (FPU). WOW, right? We are so excited about the FPU classes starting October 3rd. This 9 week course is for anyone and everyone. Whether you're in debt or are seeking financial guidance in specific areas like: investments, retirement, children's college funds, etc, this course is for you.
VISION COLLEGE | BOOK OF JOB
Sat, October 29th, 2022 – December 3rd, 2022 | 9:00 am
Mon, October 31st, 2022 – December 5th, 2022 | 7:00 pm

Often people look to the book of Job to answer the questions regarding why people suffer in this world. The outcome is that the book does not provide answers to those types of questions. Rather we are left with the same questions. However, there is a surprising twist that turns our attention to a greater matter, the matter of wisdom. Located in the section of the Old Testament known as Wisdom Literature, the book of Job is meant to show us that wisdom is not something we can come up with on our own. Attaining God's wisdom is the principal thing and that requires a humble submission to Him.
We will meet in the classroom and offer it online as well. Join us for this great study!
Fri, May 19th, 2023 – Sat, May 20th, 2023| Federal Way & Online

Ladies! Fierce & Free conference is your time to come & be a part of something special in the NW. Join with other women, just like you, who want to grow in their faith and deepen their relationship with God. This conference will be taking place at our Federal Way Campus. Pastor Wendy Treat, alongside Bobbie Houston, will be hosting an incredible time full of fun. Come prepared for an incredible time of worship, prayer, & a phenomenal Word from God. We can't wait to see you there!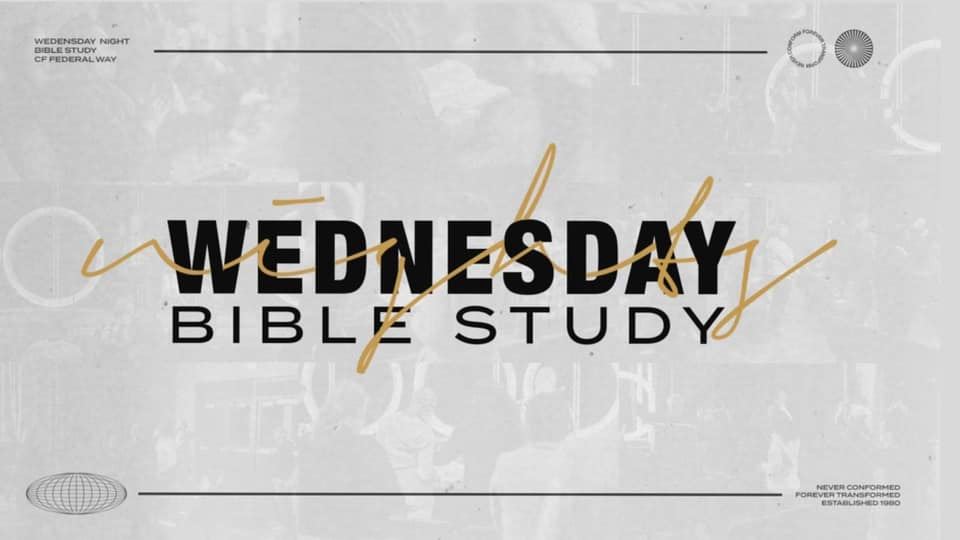 November 16th will be the last Bible Study of the year and will resume again on January 18th, 2023.
Every Wednesday | Federal Way & Online | 6:10 pm

Our relationship with God determines every other relationship in life. What better way to grow your relationship with God than to study His word. Join us at our Federal Way or Online campuses for Bible Study.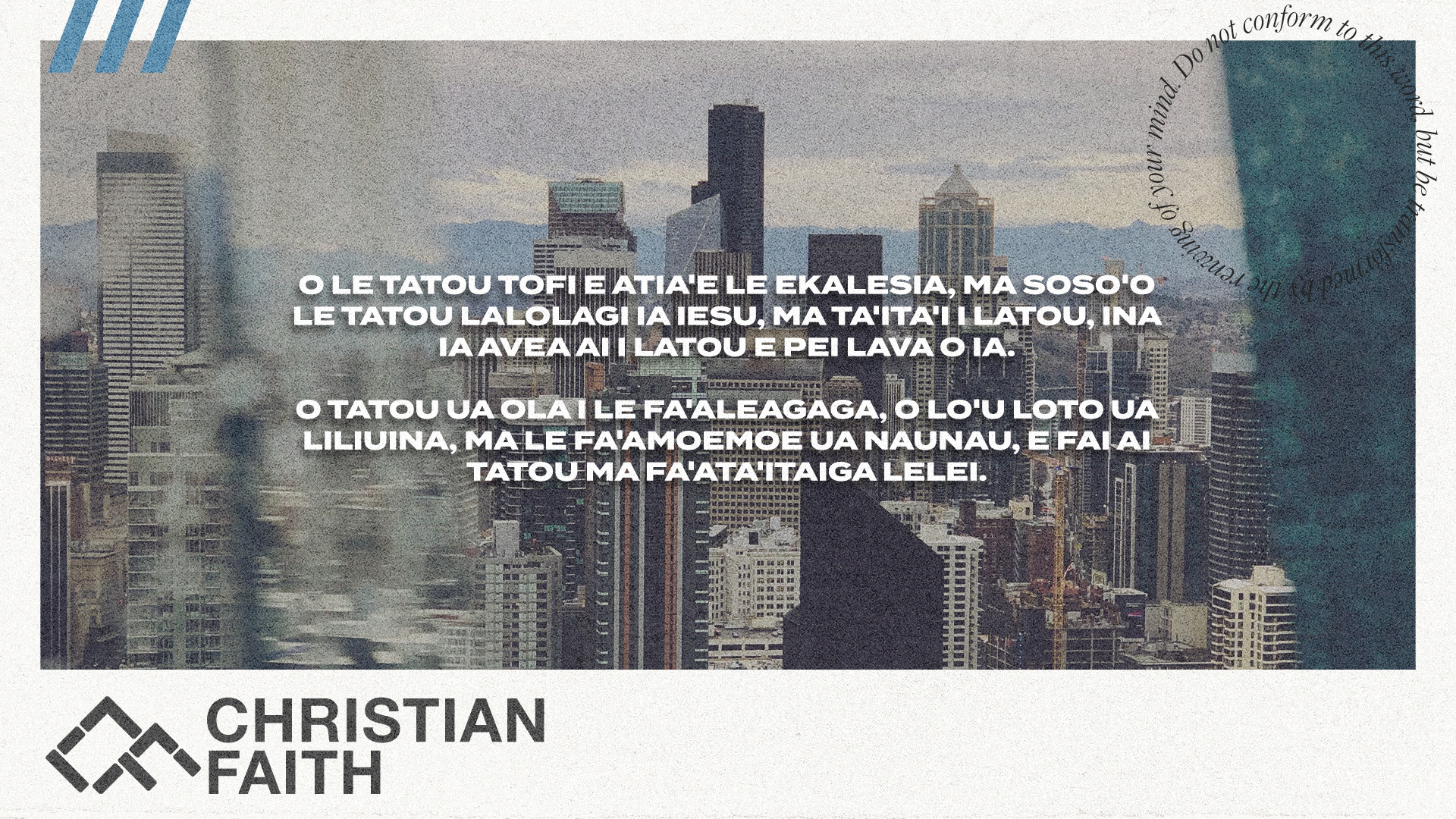 Every Sunday | Federal Way & Online |1:30 pm

O le tatou tofi e atia'e le ekalesia, ma soso'o le tatou lalolagi ia Iesu, ma ta'ita'i i latou, ina ia avea ai i latou e pei lava o ia.
O tatou ua ola i le fa'aleagaga, o lo'u loto ua liliuina, ma le fa'amoemoe ua naunau, e fai ai tatou ma fa'ata'itaiga lelei.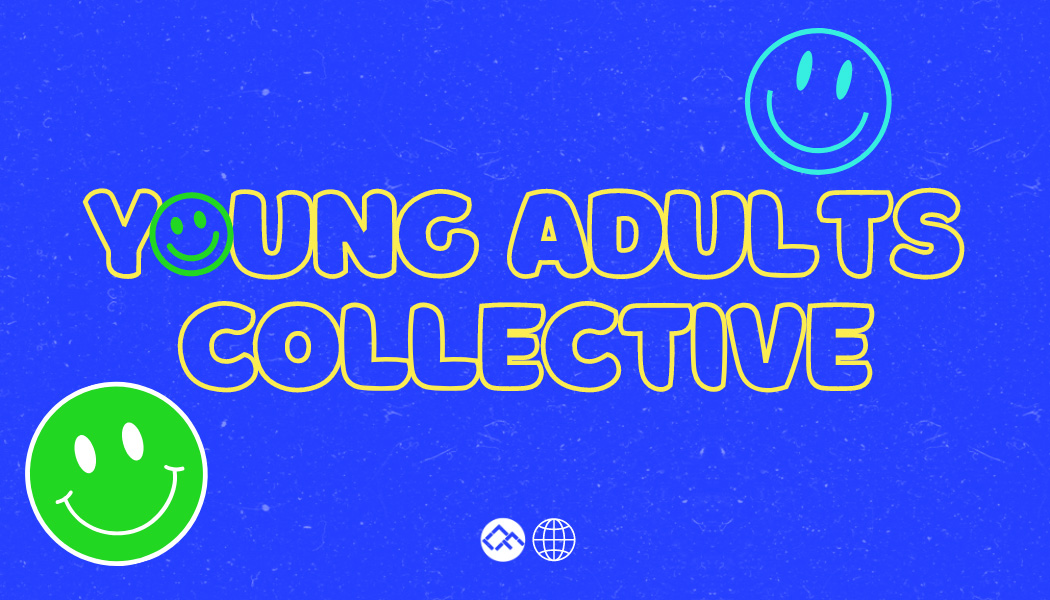 Every First Tuesday & Third Thursday | Federal Way | 7 pm

Our young adult fam at CF is the best and kindest group of people! Are you looking to get more connected or want a time to grow in God and in relationships with other young adults? The CF Young Adults meet on the 1st and 3rd Tuesdays of the month at CF Federal Way!
Every Third Thursday | Federal Way | 11 am

You're invited to the Seniors Luncheon every 3rd Thursday of the month in the Christian Faith Dream Team room. There's fellowship at 11:00 am followed by a potluck lunch from 11:30 am – 1:00 pm.
For more information, contact us by emailing seniors@christianfaith.us.
Every Fourth Sunday | Federal Way & Mill Creek
Water baptism is an outward action to express the change that has taken place on the inside of you once you are born again. When you go down into the water, you are signifying that your old life is dead. You are no longer who you used to be. When you come up out of the water, you are signifying that you have new life in Christ. You have been raised with Christ and the rest of your life is devoted to following Him.