VISION COLLEGE | BOOK OF AMOS
Sat, April 30th, 2022 – June 4th, 2022 | 9:00 am
Mon, May 2nd, 2022 – June 6th, 2022| 7:00 pm

Amos the prophet was a shepherd-farmer who prophesied to both the northern and southern tribes of Israel in the early 8th century BC. Idolatry, wealth and corruption were the descriptors of the nation and Amos challenged those in power who were oppressing the poor. Justice and mercy needed to take priority over religious observances. Yet in all this God promised He would stay true to His covenant with Israel and reserve a faithful remnant.
We will meet in the classroom and offer it online as well. Join us for this great study!
Sun, May 22nd, 2022 | Federal Way & Mill Creek
This is an opportunity to formally commit to the intention of raising a child up to know Jesus and following His teachings. On this day you, your child, and family will stand in front of the congregation to pray over the children and their future.
We are excited to share this special moment with you and your family.
All information you provide will be used for a certificate. All certificates will be ready for pickup at the info center on the day of dedication. You may be contacted by phone to verify information or to clarify pronunciation of your child's name.
Wed, June 22nd – Mon, August 12th
We want middle school and high school students thriving in a real and authentic relationship with God, all while staying connected to the local church. Students will serve in different capacities, gain wisdom through classes, and have opportunities to grow closer to each other this summer.
Program cost: $100
Sun, August 8th – Thu, August 11th, 2022 | Federal Way & Mill Creek
On August 8th – 11th, we will be hosting our annual CF Kids Vacation Bible School! Our theme this year is MAKE WAVES.
We think it's possible for everyone to create a ripple effect that can impact the world. We are here to do the same thing – to make waves.
Register with CF Kidz during our normal church service times at our Federal Way & Mill Creek campuses or by texting 'VBS' to 21777 to receive the registration form on your phone.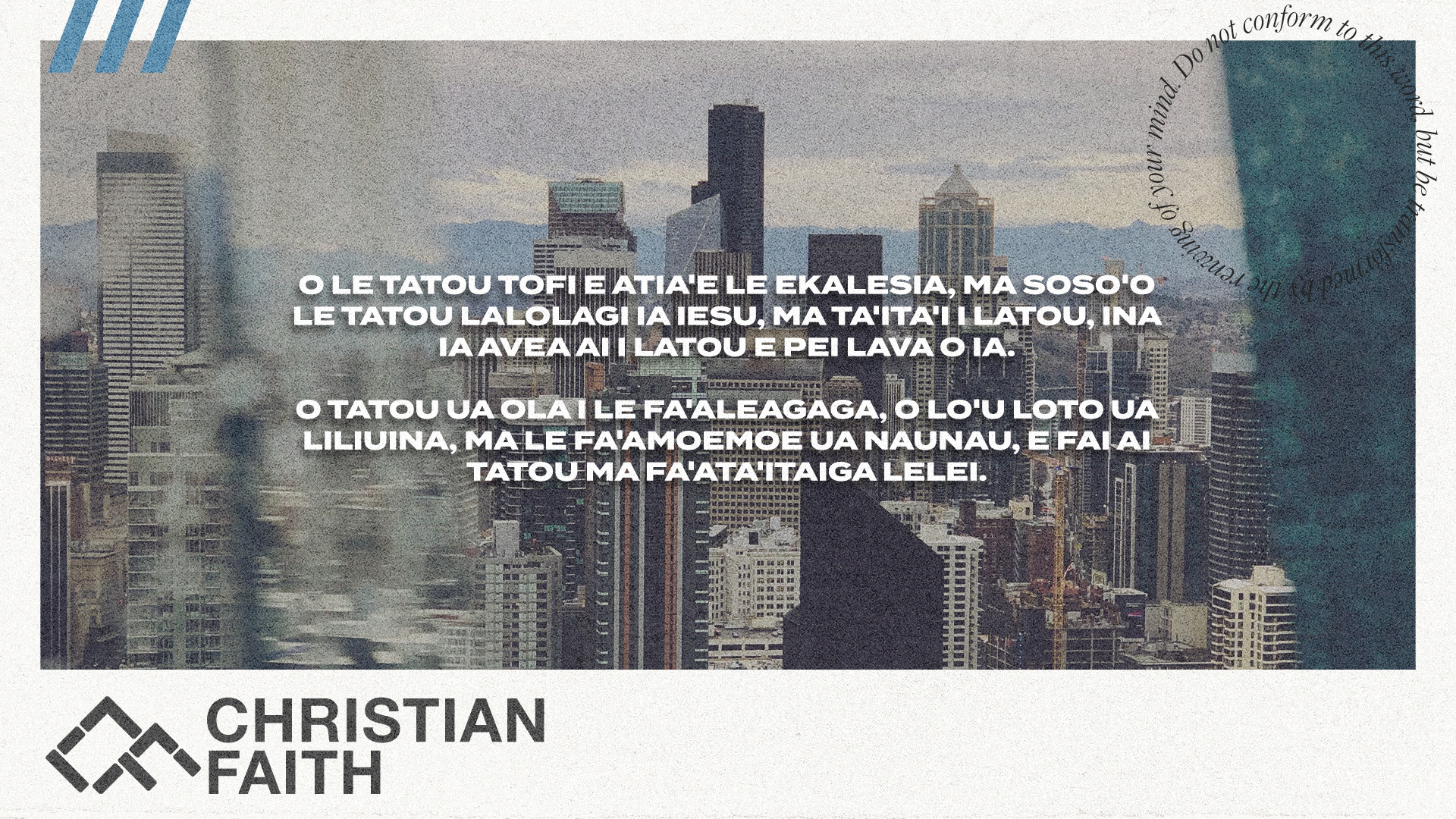 Every Sunday | Federal Way & Online |1:30 pm

O le tatou tofi e atia'e le ekalesia, ma soso'o le tatou lalolagi ia Iesu, ma ta'ita'i i latou, ina ia avea ai i latou e pei lava o ia.
O tatou ua ola i le fa'aleagaga, o lo'u loto ua liliuina, ma le fa'amoemoe ua naunau, e fai ai tatou ma fa'ata'itaiga lelei.
Every Fourth Sunday | Federal Way & Mill Creek
Water baptism is an outward action to express the change that has taken place on the inside of you once you are born again. When you go down into the water, you are signifying that your old life is dead. You are no longer who you used to be. When you come up out of the water, you are signifying that you have new life in Christ. You have been raised with Christ and the rest of your life is devoted to following Him.