Sun, December 10th & 17th, 2023 | Federal Way, Mill Creek & Online

A Two Week Christmas Show at Christian Faith. This is a Christmas Show you won't want to miss! It is fun for the whole family is a spectacular musical show that will have you all laughing hysterically and moved deeply. Christmas is about God with us. Don't miss the real reason for the Christmas season. Come and celebrate with us.
Sun, December 24th, 2023 | Federal Way, Mill Creek & Online

Sunday morning, join us for a special Christmas Eve morning service at 10:30am. Our pastors have an incredible illustrative sermon planned that you wont want to miss.
In the evening, we are together for Candlelight service. This will be a special time to honor God, sing Christmas favorites, and have fun with the whole family at this festive holiday favorite service!
Sun, January 21st, 2024 | Federal Way & Mill Creek
This is an opportunity to formally commit to the intention of raising a child up to know Jesus and following His teachings. On this day you, your child, and family will stand in front of the congregation to pray over the children and their future.
We are excited to share this special moment with you and your family.
All information you provide will be used for a certificate. All certificates will be ready for pickup at the info center on the day of dedication. You may be contacted by phone to verify information or to clarify pronunciation of your child's name.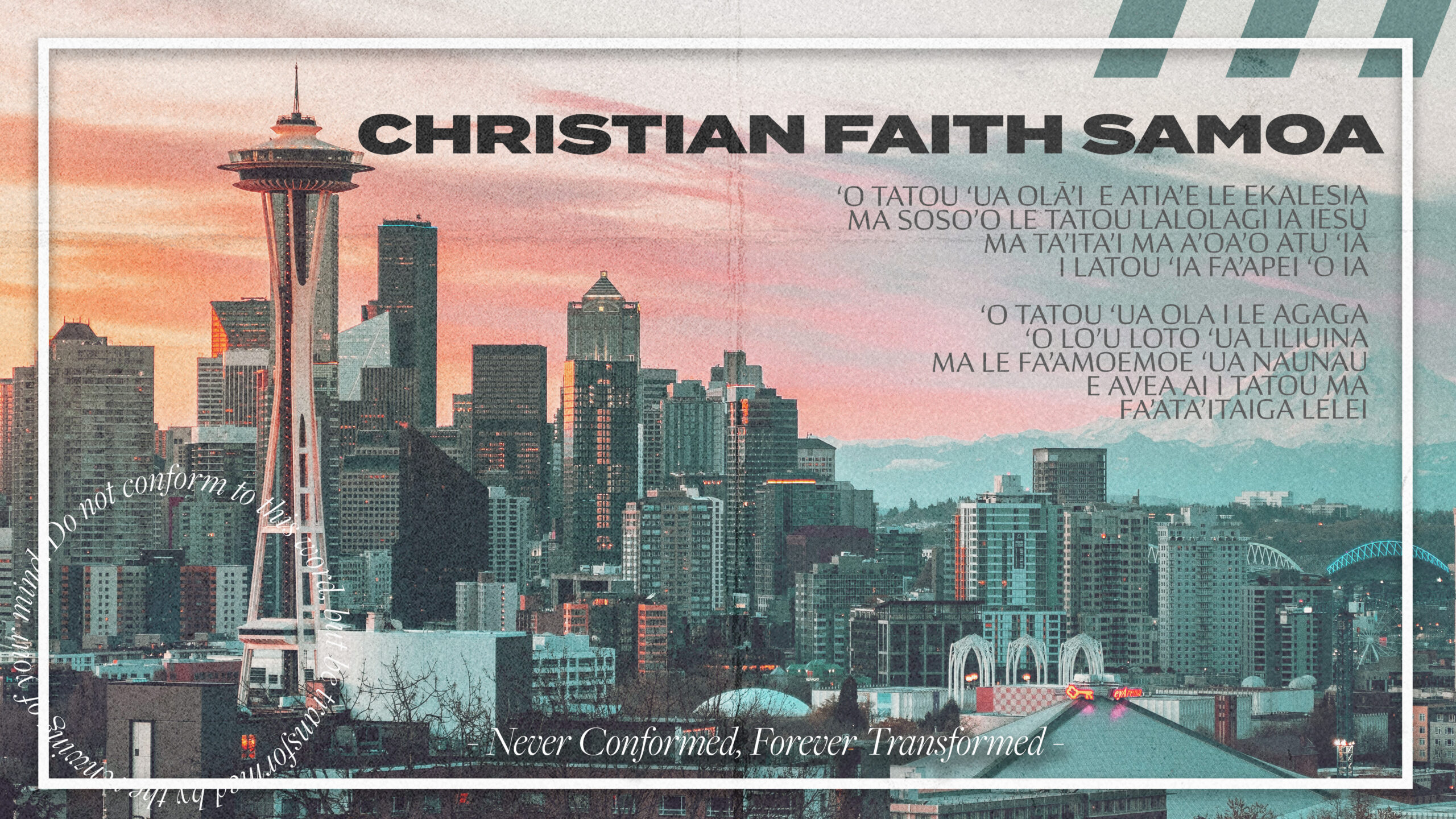 Every Sunday | Federal Way |1:30 pm

O le tatou tofi e atia'e le ekalesia, ma soso'o le tatou lalolagi ia Iesu, ma ta'ita'i i latou, ina ia avea ai i latou e pei lava o ia.
O tatou ua ola i le fa'aleagaga, o lo'u loto ua liliuina, ma le fa'amoemoe ua naunau, e fai ai tatou ma fa'ata'itaiga lelei.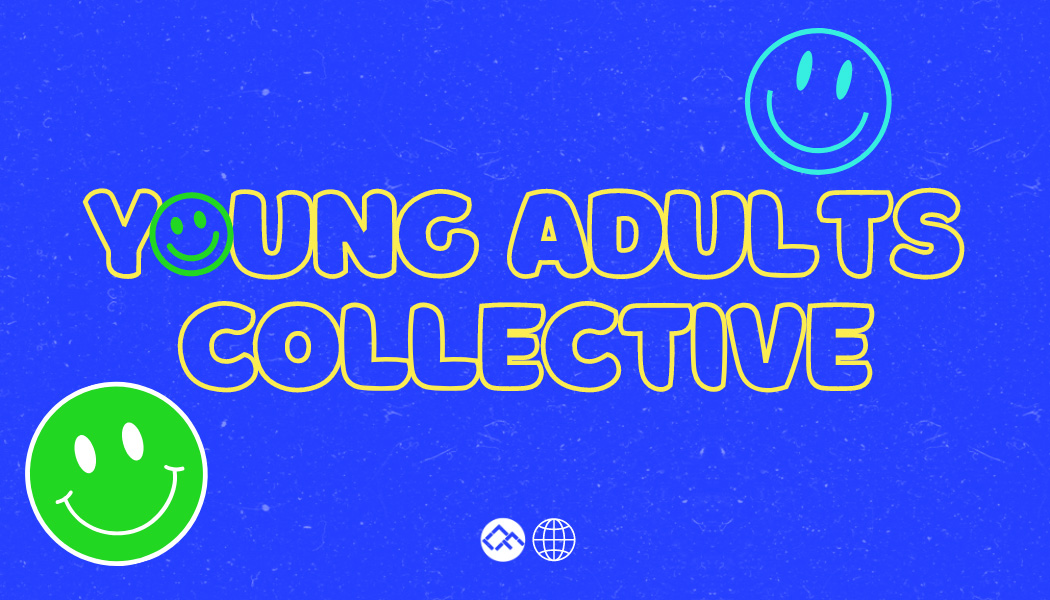 Every First Tuesday & Third Thursday | Federal Way | 7 pm

Our young adult fam at CF is the best and kindest group of people! Are you looking to get more connected or want a time to grow in God and in relationships with other young adults? The CF Young Adults meet on the 1st and 3rd Tuesdays of the month at CF Federal Way!
Every Third Thursday | Federal Way | 11 am

You're invited to the Seniors Luncheon every 3rd Thursday of the month in the Christian Faith Dream Team room. There's fellowship at 11:00 am followed by a potluck lunch from 11:30 am – 1:00 pm.
For more information, contact us by emailing seniors@christianfaith.us.
Every Fourth Sunday | Federal Way & Mill Creek
Water baptism is an outward action to express the change that has taken place on the inside of you once you are born again. When you go down into the water, you are signifying that your old life is dead. You are no longer who you used to be. When you come up out of the water, you are signifying that you have new life in Christ. You have been raised with Christ and the rest of your life is devoted to following Him.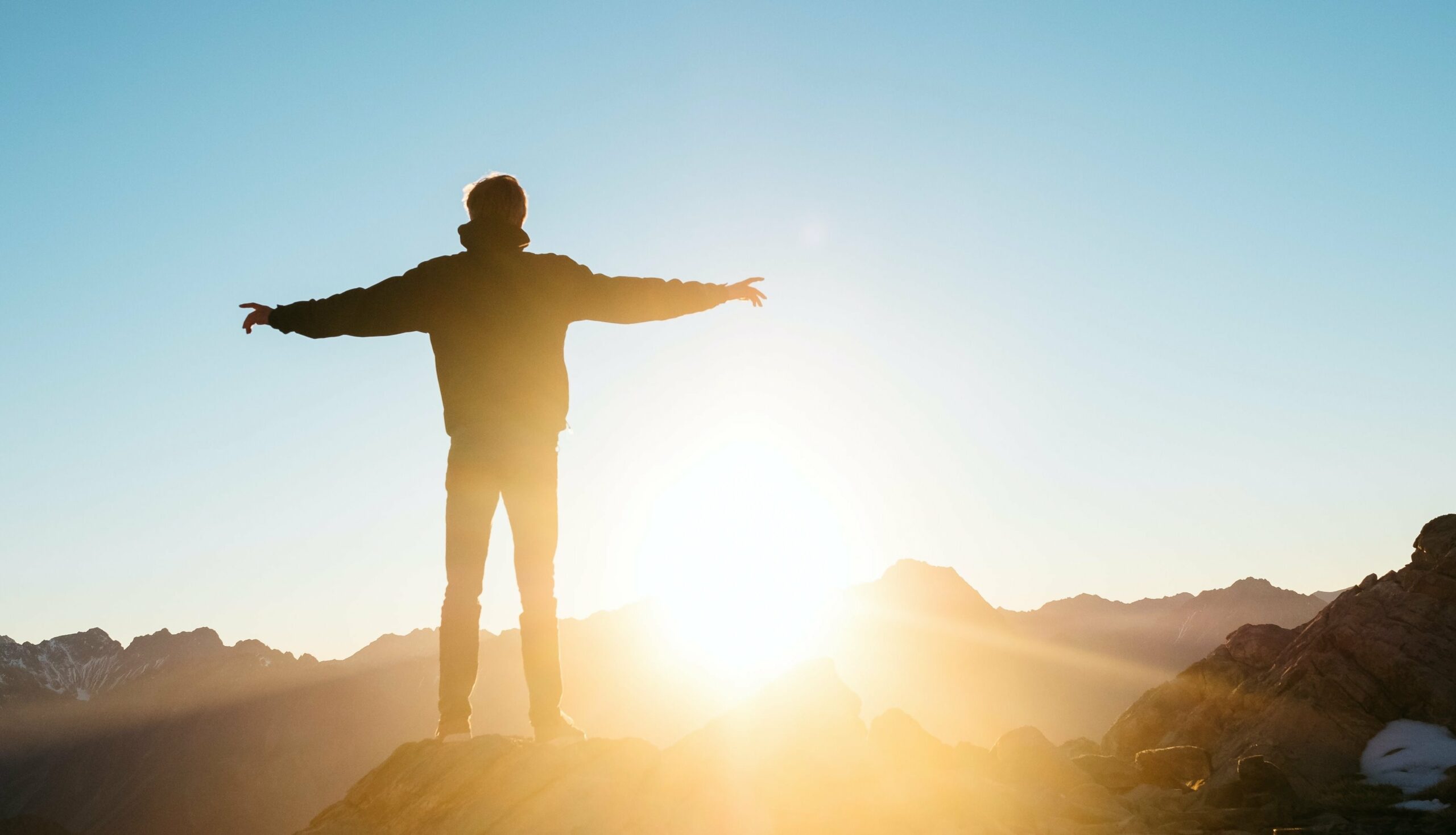 SOZO
What is Bethel Sozo?
Bethel Sozo is a unique inner healing and deliverance ministry that helps deepen your relationship with God.  By healing wounds and replacing lies with the truth, Sozo equips and enables you to walk free and fulfill your destiny.
Why Bethel Sozo?
Sozo teams are church based and are accountable to their own church leadership.
Sozo gets to root issues quickly.
Sozo teams are trained and mentored by experienced team members from other churches.
What happens in a Sozo Session?
Sozo is a time of interacting with Father, Son, and Holy Spirit in prayer rather than being advice or counseling based.
Sozo is a ministry that helps the individual hear God for themselves.
With the help of the Holy Spirit, the Sozo team will walk you through a process into freedom and wholeness.
Sozo sessions typically last between 1 ½ to 2 hours; repeat sessions are not normally required.
Sozo sessions are conducted by two or three members and are confidential